Here is some very indepth information for how to use Jin and Xiaoyu in Street Fighter X Tekken. These tutorials will save you alot of time, mastering these two unique characters in Street Fighter X Tekken.
Xiaoyu Tutorial is over 45 minutes in length!
Dim lights Embed Embed this video on your site
Jin Tutorial is alot shorter but still highlights key moves of jin. I did not know jin was this versatile
Dim lights Embed Embed this video on your site
Here are some cool tips and tricks including how to improve the graphics of the psp games on the psvita.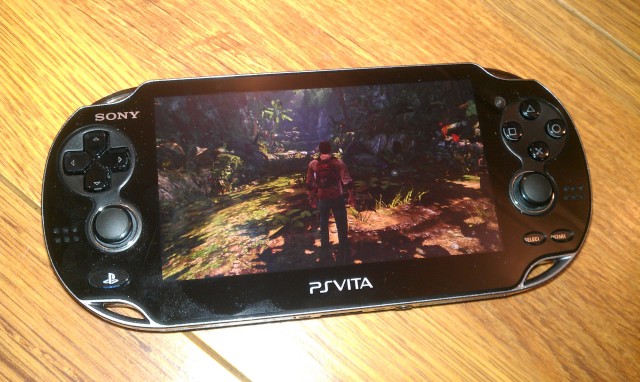 1. By pressing the PS button and Start you may capture an in-game screenshot (not for PSP games, though)
2. By touching and holding the front screen during PSP game, there will be an option for bilinear filtering (which improves graphics quality), remapping right analog stick and the use of PSP's original color.
3. By pressing and holding power button for 10 seconds, the PS Vita will be forced to shutdown (useful when it freezes aka blue light of death)
4. By pressing and holding the PS button for 3 seconds, there will be an option to change the brightness setting.
5. You can only update NEAR within the same location once in an hour.
6. To change your panel ID with a background picture go to Settings -> Playstation Network and Account Information, to change your panel.
7. You can also change the background of your Vita's page with a custom picture, by holding the icon until it wiggles and select the wallpaper icon in the bottom right corner.
8. You can download a Vita update or patch from the Live area when it is available. See the yellow icon on the upper section.
9. By flicking the lower section of live area of each game, status update of your friend's achievement and progres will be displayed.
10. Don't forget to sync your trophy regularly! It may be gone/deleted if you fail to sync the trophy update before changing to other accounts.
11. If you're downloading something and you manually put the Vita in sleep mode, it'll shut off data and stop downloading, but if you let it go in sleep mode itself it'll continue to download.
12. You may turn off Vita's background music by Tap the "Settings" icon, "Sounds & Display". Uncheck the box next to "System Music".
13. If you have a pending notification or download, the PS button light will stay blue (so it's not always a bad thing!)
14. Since most DLC is region locked, you should only buy the physical game card region matching your SEN id region, otherwise the DLC that you buy with your SEN id will not work with the game.
15. When battery is low it shuts down into standby, but pauses the game you were playing. Attach power and switch on and carry on your game progress!
16. By pressing vol up and vol down button altogether, it will completely mute the sound.
17. By holding right trigger, you can select the text using touch screen.
Tips and tricks information was taken from this site